The Student Council
The Student Council is comprised of two parts: Executive and House.  Executive elections are held in the spring, while the House elections are held in the fall to allow for grade nine input. The Executive is made up of seven positions as follows: Administrative Executive Chair External Affairs Executive Finance Executive Internal Affairs/Spirit Executive Social Activities Executive Student Advocacy Executive
Student Council members work together as a team and are responsible for social events, representation of the students, communication with the student body and contributions to the well-being of the school's population.
The House is composed of student representatives, three from each grade. They attend meetings with the Executive, adding a different perspective, which is incorporated into the decision making process. The Student Council's goals are spirit of democracy and equality within the UFA community.
Student Groups @ UFA
| | | |
| --- | --- | --- |
| Chess Team | Robotics | Stage Crew |
| Math Club | Improv Team | Radio Club |
| PALS, (People Acting as Leaders of Spirit) | Upstream Anti-Oppression Coalition | Students Against Sexuality Stereotyping (SASS) |
| Franklin Athletic Association, (FAA) | UFA Tech Integration Team | The Franklin, (School Newspaper) |
| Guatemala Project | Model U.N. | Student Council |
| Environmental Alliance | PASS (Peer Tutoring) | FUN Night Committee |
| Library Helpers | Yearbook |   |
UFA Athletics
The Franklin Athletic Association (FAA) organizes all sports and athletics at UFA, including intramurals, the Athletic Banquet, "The Inside Ride", and Interschool Athletics. Executive elections are held in the spring.  All students are welcome to participate on the FAA in Executive or regular member capacity.  The Executive is made up of eleven positions as follows:   President Vice President Secretary: Finance Athletic Banquet Publicity Fundraising Intramurals Candy Canes UFA Idol Inside Ride   The following sports are typically available for students to participate in, subject to student numbers and coach availability.  Students are only permitted to participate in one sport per season.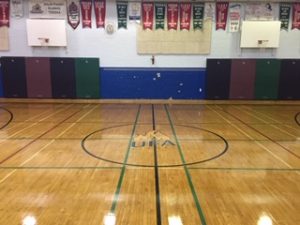 Fall
Girls' Basketball
Co-ed Cross Country
Co-ed Tennis
Boys' Volleyball
Intramurals – Dodge Ball and Indoor Soccer
 
Winter
Girls' Volleyball
Co-ed Swim Team
Boys' Basketball
Co-ed Badminton
Intramurals – Ball Hockey and Basketball   Spring
Co-ed Track & Field
Boys' Soccer
Girls' Soccer
Girls' Rugby
Co-ed Ultimate
Intramurals – Volleyball and Badminton