The Course Selection Process begins in January annually. Students in Grade 9 and Grade 10 will be visited by Guidance Counsellors during class time to explain the process and various options available. Students in Grade 11 will participate in course selection information sessions at the start of January in the mandatory Grade 11 Enrichment Wednesday Sessions.On Course Option Info Day students can visit various subject areas to find out more about courses they are interested in. The Toronto District School Board uses the on-line program "MyBlueprint" for the course selection process. Students will have been introduced to this program in Grade 8. Once course selections are made, via "MyBlueprint", students will print their option selections, have a parent sign, and hand in the print-out to the main office.
In January, we host our annual Course Option Info Night for Parents. Check the school calendar for more details on date and time.The information session provides an opportunity for parents to understand the secondary option selection process, and graduation requirements, as well as to plan for transition to post-secondary institutes.
MyBlueprint Instructions
All students are expected to carry a full course load (i.e., a minimum of 6 courses).
In Grades 9 and 10 students are required to take 8 credits.
In Grade 12 students must take a minimum of 6 courses and must satisfy all graduation requirements.
This step-by-step guide will help you complete online course selection using the "myBlueprint"website. You will require the below information to get started.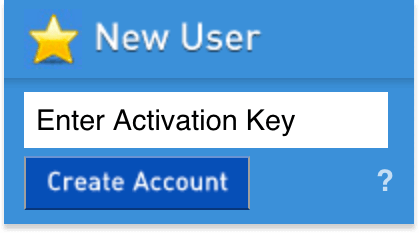 Ontario Education #
Date of Birth (DOB)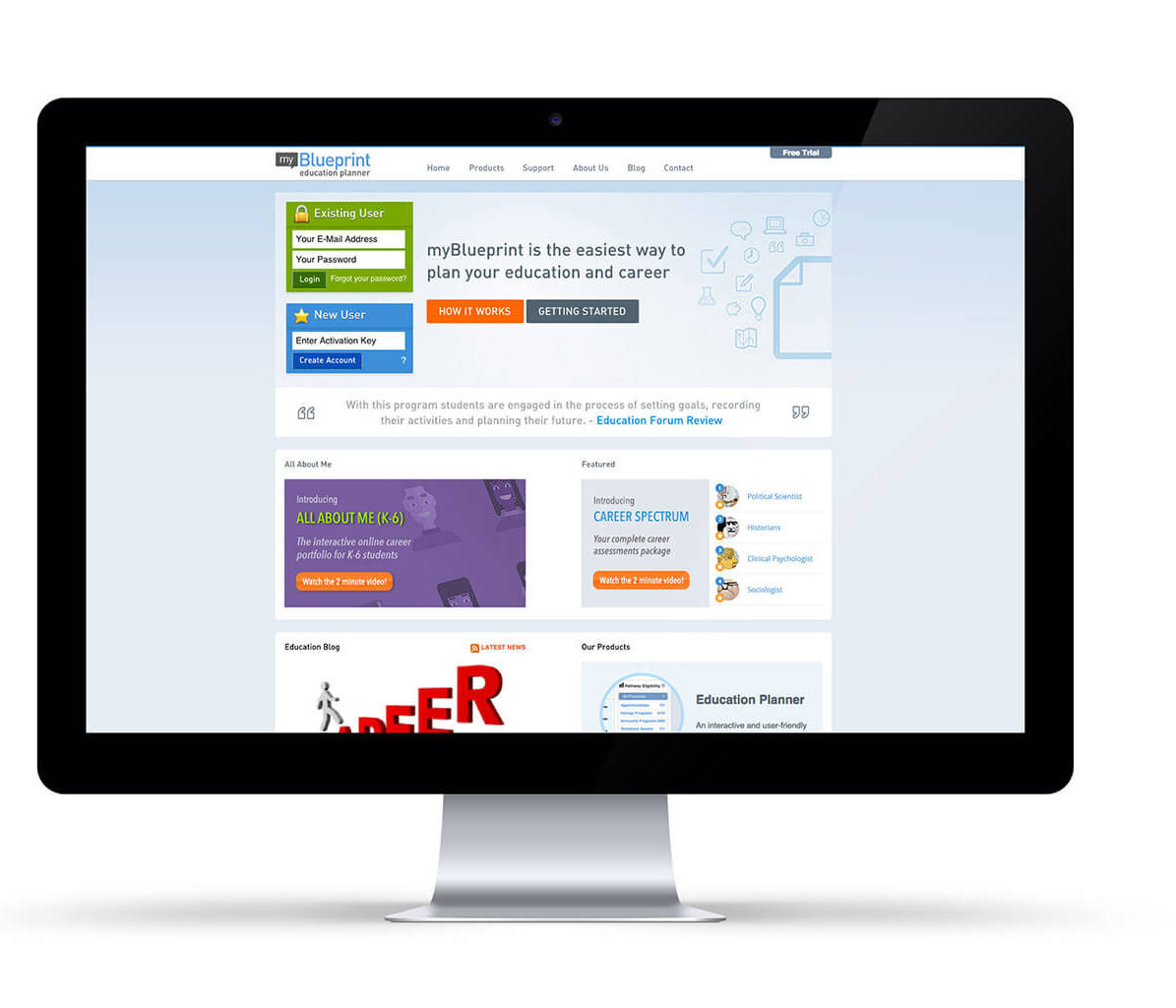 2)
Create an account
– If you are a
New User
, enter your Activation Key
"Ursula Franklin Academy"
and click Create Account.
EXISTING USER
? Enter your email and password and click Login.
3)
Course Selection
– From the Home screen, click on the
View Courses
button that appears in the Course Selection Status box on the left. The button will say
Plan Courses
if course submission is disabled.
HINT: Clicking on View or Plan Courses will take you to your High School Planner - you can also access this by simply clicking on the High School Planner box in your dashboard.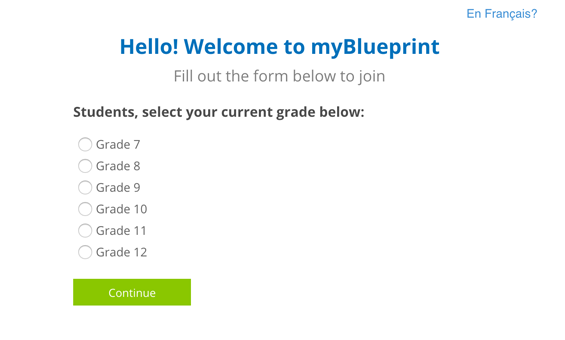 4)
STEP 1: ADD COURSES FOR NEXT YEAR
Be sure to list compulsory courses first, then electives in order of preference. If there is a conflict with elective courses, scheduling will occur based on the order of course preference listed.
The
Graduation Indicator
will help you keep track of your progress. Click
View Progress
for a list of specific graduation requirements.
5)
STEP 2: REVIEW COURSES
– When you are ready to submit your course selections, click the Review Course Selections button and give your course selection one final look over.
NOTE: The
Review Course Selections
button will only appear if course selection is
ENABLED
by the school. If there are issues with your plan, you will receive a warning via a pop up box.
6)
STEP 3: SUBMIT COURSES
– Once you've carefully reviewed the
Details
page to ensure that you are meeting the requirements for the courses you have selected and that the courses that appear are correct, click on
Submit Course Selections
. You can only submit online course selections
ONCE
.
NO FURTHER CHANGES CAN BE MADE BY YOU AFTER THIS STEP.
HINT: If available, you can use the comments section to explain any issues to your guidance counsellor (i.e. taking the prerequisite in night school, or summer school, etc.).
7)
PRINT SIGN –OFF SHEET
NOTE: The sign-off sheet will show in another tab or window – if it doesn't show after you've click the button, check the pop-up blocker settings for your web browser.
Print and return a signed copy of your Course Selection Sign-Off Sheet to the Main Office.